Create your own future
Welcome to Insight Dynamics. From our base in Tiverton, Devon, we provide a diverse range of day services for adults with learning disabilities. We aim to offer opportunities for every individual to engage in something they can enjoy and grow with.
For us, it's all about being progressive and dynamic to foster brighter futures for everyone.
And of course, it's about putting smiles on people's faces.
From cooking to pottery, art and exercise, days out and a host of other activities, at Insight Dynamics we help people see just how much they can achieve with the right support and encouragement. We're on a mission to provide a progressive day service which makes a difference in people's lives.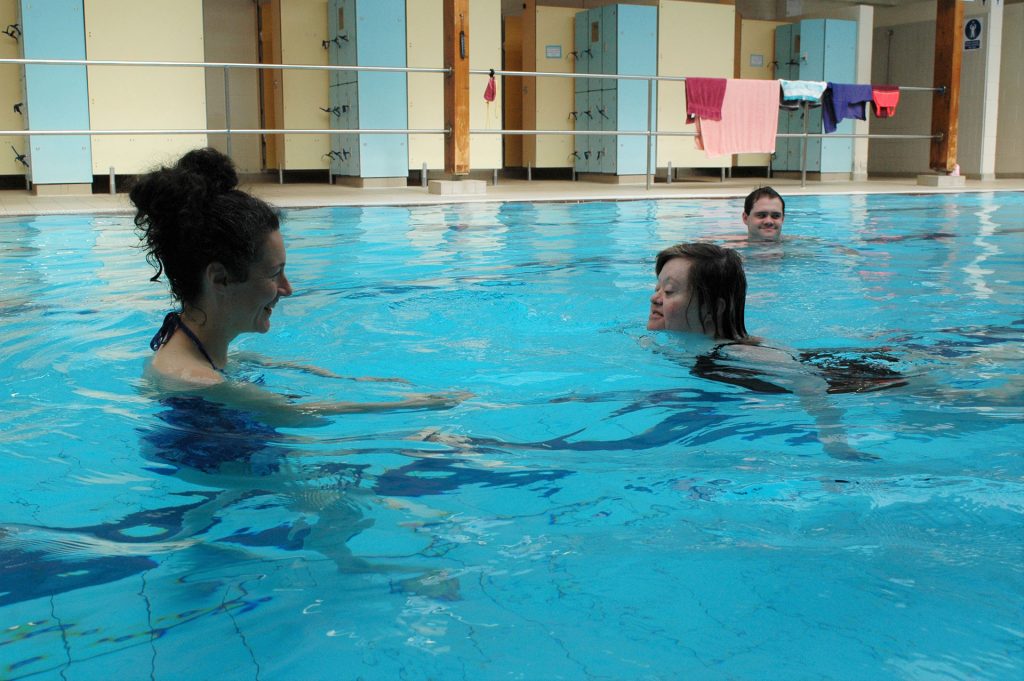 On Today - Swimming
Throughout the week, we take several groups of people to a local swimming pool. During swimming sessions, we work on fitness and mobility, as well as enjoying some fun and games. Some people are quicker than a fish, some are more leisurely types, some spend most of their time underwater (by choice) and some like to float around on top. We play games to get us all moving and set up light-hearted races. While we're swimming, we build up a rapport with the on-duty lifeguards and other swimmers.