Create your own future
Welcome to Insight Dynamics. From our base in Tiverton, Devon, we provide a diverse range of day services for adults with learning disabilities. We aim to offer opportunities for every individual to engage in something they can enjoy and grow with.
For us, it's all about being progressive and dynamic to foster brighter futures for everyone.
And of course, it's about putting smiles on people's faces.
From cooking to pottery, art and exercise, days out and a host of other activities, at Insight Dynamics we help people see just how much they can achieve with the right support and encouragement. We're on a mission to provide a progressive day service which makes a difference in people's lives.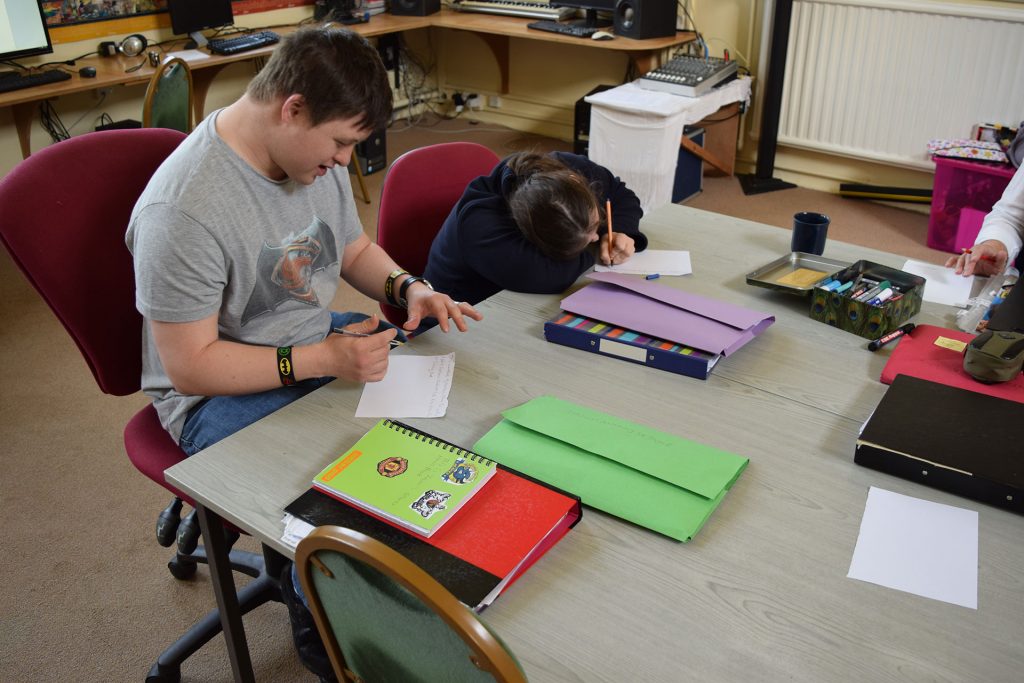 On Today - Education Day
We have a lovely tutor (Jenny) who writes a scheme of work that the education group works on through the year. This includes literacy (weekly news, newsletter writing), numeracy (money skills), IT skills, photography, health and safety awareness, first aid awareness, road safety, healthy eating and food hygiene, and Makaton signing. It's our relaxed take on school lessons, and our service users love it.